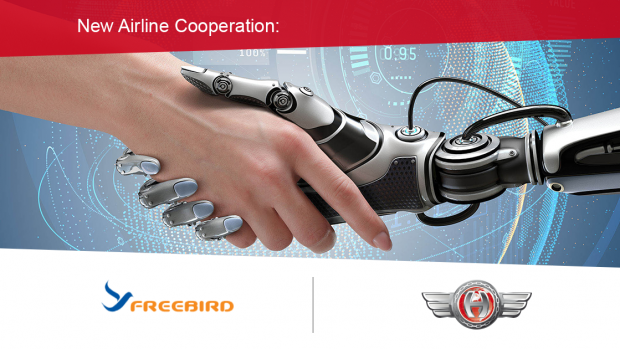 New carrier – Freebird Airlines available via HitchHiker Flight API
Founded in 2000 on the basis of a solid infrastructure among private Turkish airlines, Freebird Airlines started operations in 2001.
Freebird Airlines' fleet consists of 8 A320 aircraft and flies in Europe and the Middle East.
Freebird has an extensive flight network and carries around 1 million passengers annually to 170 destinations in 26 countries.
For enquiries, please contact sales@hitchhiker.net.