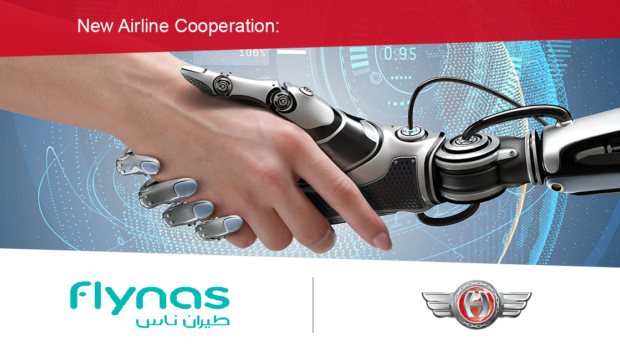 New API integration with Flynas
HitchHiker, a leading technology provider, announces a partnership with Flynas, one of the leading airlines in the Middle East. This collaboration enables HitchHiker Users to offer their customers access to an expanded portfolio of destinations and memorable travel experiences.
**Flynas: Your Gateway to World-Class Travel**
Flynas, a renowned Middle Eastern airline, serves an impressive network of destinations spanning the Middle East and the world. With the integration of Flynas' API into the HitchHiker platforms, clients can now offer their customers an even wider range of travel options. These destinations include: Riyadh, Saudi Arabia – Jeddah, Saudi Arabia – Dubai, United Arab Emirates – Istanbul, Turkey – Cairo, Egypt – Lahore, Pakistan – Islamabad, Pakistan.
This partnership offers a wealth of advantages:
**Expanded Travel Opportunities:** HitchHiker Users can offer their customers a wider range of destinations and departure options.
** Hassle-free booking:** Integration with Flynas API allows HitchHiker Users to book and manage flights easily and efficiently through the HitchHiker platform.
Our partnership with Flynas represents another step towards delivering a comprehensive and first-class travel experience for HitchHiker Users and their customers. For more information, please contact us – hello@hitchhiker.net.
HitchHiker remains the trusted technology partner for travel companies to open up new horizons for their customers.